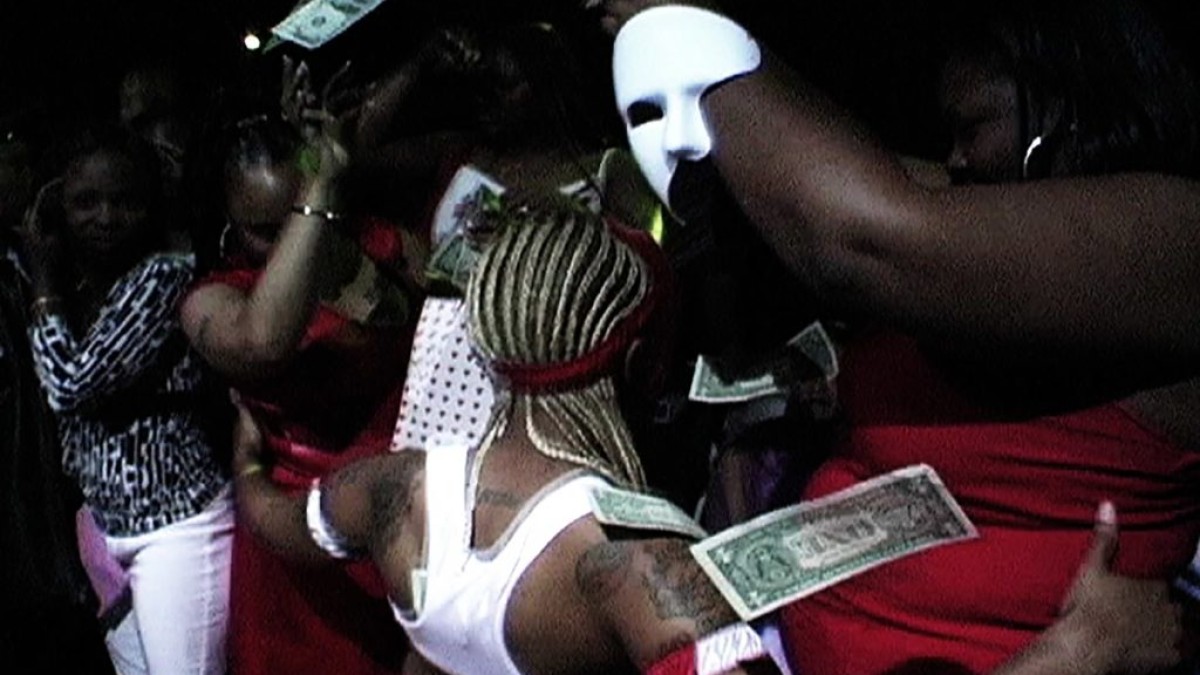 Shakedown is a party series in Los Angeles organized by queer lesbian African-American women. With their parties they open up one of the rare spaces where queers of color can meet each other to live their lesbian sexuality, (mostly) without restraints. In her documentary Shakedown, director Leilah Weinraub unfolds an impressive document of lived lesbian culture, between striptease, lapdances and police repression. Numerous original recordings, complemented with backstage footage and intimate interviews with the protagonists provide an authentic insight into California's lesbian scene. Shakedown is a contemporary document, through and through hedonistic, celebrating lesbian sexuality in sync with hip-hop beats.
The Porn Film Festival Vienna
was brought into existence in 2018, and started with posing an easy (yet strangely hard to answer) question:
"What is porn?"
2019 sees the festival return on 4-8 April, still with the challenging objective to showcase and celebrate the colorful diversity of porn, and stimulate an open, societal debate. Its mission is to bring a genre back into the public sphere of the cinema that is usually locked away in private quarters. Its prime directive is to present the creativity and political possibilities of a defining (yet always hidden) part of society. The goal is to challenge prejudices and stereotypes.
The festival offers a film and theory program that breaks the monotony boring cheesy mainstream porn - to proudly presents feminist, queer & LGBTIQ* positions. The Porn Film Festival Vienna wants to create an open and welcoming space for reception, discussion, and reflection and to challenge and broaden horizons. Because porn can be: lustful, honest, friendly and self-determined! The festival's second edition will take place April 4-8 2019 in various venues in Vienna. It will devote itself extensively to the daring question:
"What is shame?"

Tickets: https://www.pffv.at/tickets