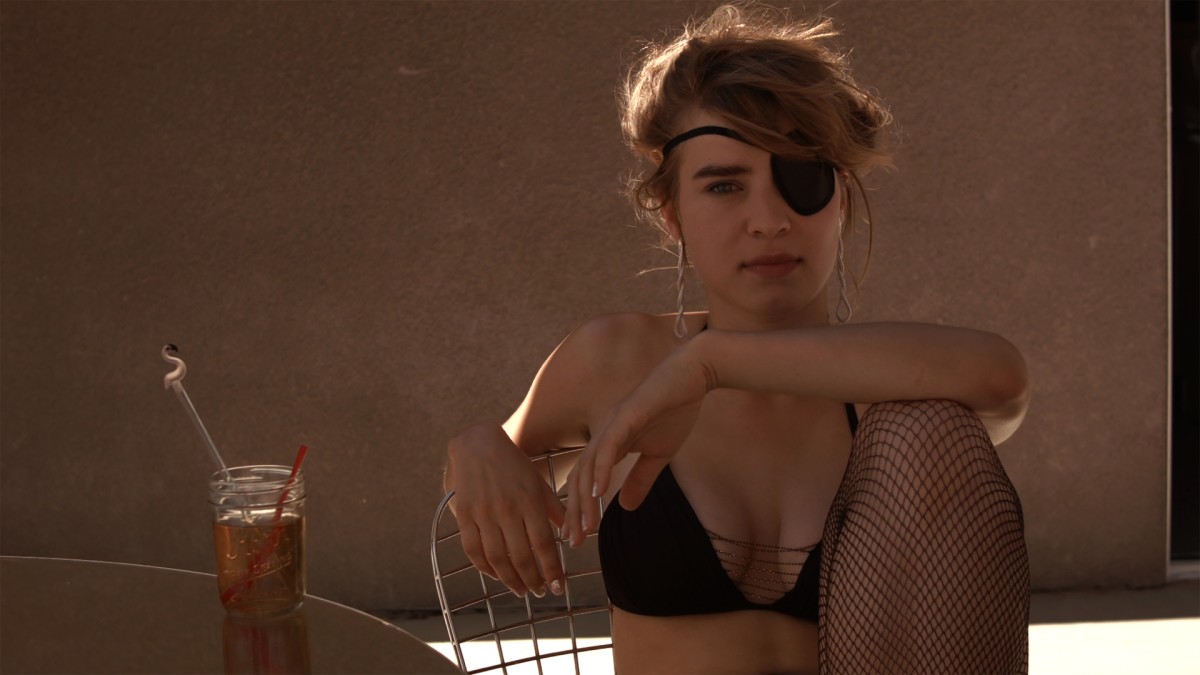 Love is immortal. Seduction is inevitable. Revenge is irresistible. California, in the year 2019. A country paralyzed by a heatwave and lost in suspicion and paranoia. Frank recognizes his own story of years ago in a recently published book. A memoir by Marie - a past love with whom he lived before she moved to America and disappeared from his life. Caught in a maelstrom of memories he cuts all ties to his civic life and hits the interstate highway towards the desert to retrace her last known journey according to the roadmap of the diary. When he meets the young stripper Nina, the sheer words of the book seem to materialize in his present reality. Or is Frank just becoming a character in a story? Then, like a haunting spirit, Marie reappears.
The Porn Film Festival Vienna
was brought into existence in 2018, and started with posing an easy (yet strangely hard to answer) question:
"What is porn?"
2019 sees the festival return on 4-8 April, still with the challenging objective to showcase and celebrate the colorful diversity of porn, and stimulate an open, societal debate. Its mission is to bring a genre back into the public sphere of the cinema that is usually locked away in private quarters. Its prime directive is to present the creativity and political possibilities of a defining (yet always hidden) part of society. The goal is to challenge prejudices and stereotypes.
The festival offers a film and theory program that breaks the monotony boring cheesy mainstream porn - to proudly presents feminist, queer & LGBTIQ* positions. The Porn Film Festival Vienna wants to create an open and welcoming space for reception, discussion, and reflection and to challenge and broaden horizons. Because porn can be: lustful, honest, friendly and self-determined! The festival's second edition will take place April 4-8 2019 in various venues in Vienna. It will devote itself extensively to the daring question:
"What is shame?"

Tickets: https://www.pffv.at/tickets